Jenna , 26, Estados UnidosÚltima visita: 9 horas atrás
4

8

1

6

4

execuções desde 19 Out 2009
2.540 Faixas preferidas | 11.702 Posts | 0 Listas |

5.197 mensagens

Feeds
| | | | | |
| --- | --- | --- | --- | --- |
| 1 | | | | |
| 2 | | | | |
| 3 | | | | |
| 4 | | | | |
| 4 | | | | |
| 6 | | | | |
| 7 | | | | |
| 8 | | | | |
| 9 | | | | |
| 10 | | | | |
| 10 | | | | |
| 12 | | | | |
| 13 | | | | |
| 13 | | | | |
| 15 | | | | |
| 15 | | | | |
| 17 | | | | |
| 17 | | | | |
| 17 | | | | |
| 17 | | | | |
| 21 | | | | |
| 21 | | | | |
| 23 | | | | |
| 23 | | | | |
| 23 | | | | |
| 23 | | | | |
| 23 | | | | |
| 23 | | | | |
| 23 | | | | |
| 23 | | | | |
| 31 | | | | |
| 31 | | | | |
| 31 | | | | |
| 31 | | | | |
| 31 | | | | |
| 36 | | | | |
| 36 | | | | |
| 36 | | | | |
| 36 | | | | |
| 36 | | | | |
| 36 | | | | |
| 36 | | | | |
| 36 | | | | |
| 44 | | | | |
| 44 | | | | |
| 44 | | | | |
| 44 | | | | |
| 44 | | | | |
| 44 | | | | |
| 44 | | | | |

Feeds
| | | | | | |
| --- | --- | --- | --- | --- | --- |
| 1 | | | | | |
| 2 | | | | | |
| 2 | | | | | |
| 2 | | | | | |
| 5 | | | | | |
| 5 | | | | | |
| 5 | | | | | |
| 5 | | | | | |
| 5 | | | | | |
| 5 | | | | | |
| 5 | | | | | |
| 12 | | | | | |
| 12 | | | | | |
| 12 | | | | | |
| 12 | | | | | |
| 12 | | | | | |
| 12 | | | | | |
| 12 | | | | | |
| 12 | | | | | |
| 12 | | | | | |
| 12 | | | | | |
| 12 | | | | | |
| 12 | | | | | |
| 12 | | | | | |
| 12 | | | | | |
| 12 | | | | | |
| 12 | | | | | |
| 12 | | | | | |
| 12 | | | | | |
| 12 | | | | | |
| 12 | | | | | |
| 12 | | | | | |
| 12 | | | | | |
| 12 | | | | | |
| 12 | | | | | |
| 12 | | | | | |
| 12 | | | | | |
| 12 | | | | | |
| 12 | | | | | |
| 12 | | | | | |
| 12 | | | | | |
| 12 | | | | | |
| 12 | | | | | |
| 12 | | | | | |
| 12 | | | | | |
| 12 | | | | | |
| 12 | | | | | |
| 12 | | | | | |
| 12 | | | | | |
| 12 | | | | | |
Sobre mim
The day
will be what
you make it.
So rise,
like the sun,
and BURN!
Artist, Photographer,
Ducati. Street Racer
page views since 2009
Love.Art.Camera.Photo.Sex.Smile
CELLAR DOOR
SEASON 30 CHAMPION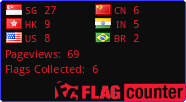 Check out my adopted, once leaderless, somewhat dysfunctional little group. It's a place where everyone is free to discuss the current issues that are affecting you in your lives.Where ever that may be.
Who knows, we might even talk about music.
no cookies though, but maybe some cake. :)
BYOW
Gothic++Metal++Rock++Punk