Sascha, 28, Masculino, AlemanhaÚltima visita: Terça à tarde
5

0

7

0

6

execuções desde 21 Dez 2010
1.125 Faixas preferidas | 302 Posts | 0 Listas |

5.945 mensagens
| | | | | | |
| --- | --- | --- | --- | --- | --- |
| | | Ludwig van Beethoven – III. Finale - Presto | | | Ontem 19:12 |
| | | Ludwig van Beethoven – II. Andante con variazioni | | | Ontem 18:58 |
| | | Ludwig van Beethoven – I. Adagio sostenuto - Presto | | | Ontem 18:45 |
| | | Ludwig van Beethoven – Violin Concerto in D major, Op. 61: III. Rondo (Allegro) | | | Ontem 18:31 |
| | | Ludwig van Beethoven – Violin Concerto in D Major, Op. 61: II. Larghetto | | | Ontem 18:22 |
| | | Ludwig van Beethoven – Violin Concerto in D Major, Op. 61: I. Allegro ma non troppo | | | Ontem 18:01 |
| | | Ludwig van Beethoven – III. Finale - Presto | | | Ontem 17:46 |
| | | Ludwig van Beethoven – II. Andante con variazioni | | | Ontem 17:32 |
| | | Ludwig van Beethoven – I. Adagio sostenuto - Presto | | | Ontem 17:16 |
| | | Ludwig van Beethoven – Violin Concerto in D major, Op. 61: III. Rondo (Allegro) | | | Ontem 17:07 |
| | | Ludwig van Beethoven – Violin Concerto in D Major, Op. 61: II. Larghetto | | | Ontem 16:58 |
| | | Ludwig van Beethoven – Violin Concerto in D Major, Op. 61: I. Allegro ma non troppo | | | Ontem 16:37 |
| | | Ludwig van Beethoven – Romance for Violin and Orchestra No. 2 in F major, Op. 50: Adagio cantabile | | | 27 Jul 19h32 |
| | | Ludwig van Beethoven – Romance for Violin and Orchestra No. 1 in G major, Op. 40: Andante | | | 27 Jul 19h23 |
| | | Ludwig van Beethoven – Concerto for Violin and Orchestra in D Major, Op. 61: III. Rondo. Allegro | | | 27 Jul 19h12 |
| | | Ludwig van Beethoven – Concerto for Violin and Orchestra in D major, Op. 61: II. Larghetto | | | 27 Jul 19h01 |
| | | Ludwig van Beethoven – Concerto for Violin and Orchestra in D major, Op. 61: I. Allegro Ma Non Troppo | | | 27 Jul 18h36 |
| | | Ludwig van Beethoven – Symphony No. 6 in F major, Op. 68 "Pastorale": V. Shepherds' song: Cheerful and… | | | 27 Jul 18h22 |
| | | Ludwig van Beethoven – Symphony No. 6 in F major, Op. 68 "Pastorale": IV. Thunderstorm. Allegro | | | 27 Jul 18h18 |
| | | Ludwig van Beethoven – Symphony No. 6 in F major, Op. 68 "Pastorale": III. Happy gathering of country folk.… | | | 27 Jul 18h13 |
Ver mais

Feeds
| | | | | |
| --- | --- | --- | --- | --- |
| 1 | | | | |
| 2 | | | | |
| 3 | | | | |
| 4 | | | | |
| 5 | | | | |
| 6 | | | | |
| 7 | | | | |
| 8 | | | | |
| 9 | | | | |
| 10 | | | | |
| 11 | | | | |
| 12 | | | | |
| 13 | | | | |
| 14 | | | | |
| 15 | | | | |
| 16 | | | | |
| 17 | | | | |
| 18 | | | | |
| 19 | | | | |
| 20 | | | | |
| 21 | | | | |
| 22 | | | | |
| 23 | | | | |
| 24 | | | | |
| 25 | | | | |
| 26 | | | | |
| 27 | | | | |
| 28 | | | | |
| 29 | | | | |
| 30 | | | | |

Feeds
| | | | | | |
| --- | --- | --- | --- | --- | --- |
| 1 | | | | | |
| 1 | | | | | |
| 3 | | | | | |
| 3 | | | | | |
| 3 | | | | | |
| 3 | | | | | |
| 3 | | | | | |
| 3 | | | | | |
| 9 | | | | | |
| 10 | | | | | |
| 11 | | | | | |
| 11 | | | | | |
| 11 | | | | | |
| 14 | | | | | |
| 14 | | | | | |
| 14 | | | | | |
| 14 | | | | | |
| 18 | | | | | |
| 18 | | | | | |
| 18 | | | | | |
Sobre mim
I don't accept friend requests from strangers i.e. people who never talked to me anywhere.
Hopelessly Beethoven addicted...
...and
Sviests4
is much to blame :P
My favourite genre is Classical. I'm generally open to all styles of music, though of course some genres don't appeal to me as much as others, but I'm always willing to try new stuff. Feel free to recommend anything you think I might like.


* 16 December 1770 † 26 March 1827
Greatest composer of all time
Favourite works: Symphony No. 9 Op. 125 • Great Fugue Op. 133 • Diabelli Variations Op. 120 • Symphony No. 3 "Eroica" Op. 55 • Missa Solemnis Op. 123 • Piano Sonata No. 23 "Appassionata" Op. 57 (stands for all of the sonatas, hard to pick favourites there) • Piano Concerto No. 4 Op. 58 • Violin Concerto Op. 61 • Violin Sonata No. 9 Op. 47 "Kreutzer" • Piano Trio Op. 70 No. 1 "Ghost" • String Quartet No. 14 Op. 131
Quotes:
To play a wrong note is insignificant - to play without passion is inexcusable.
Music is a higher revelation than all wisdom and philosophy. Music is the electrical soil in which the spirit lives, thinks and invents.
He who understands my music can never know unhappiness again.
What you are, you are by accident of birth; what I am, I am by myself. There are and will be a thousand princes; there is only one Beethoven.
Don't only practise your art, but force your way into its secrets; art deserves that, for it and knowledge can raise man to the Divine.
Music is the mediator between the spiritual and the sensual life.
Off with you! You're a happy fellow, for you'll give happiness and joy to many other people. There is nothing better or greater than that!*
Music is the one incorporeal entrance into the higher world of knowledge which comprehends mankind but which mankind cannot comprehend.
*said to young Franz Liszt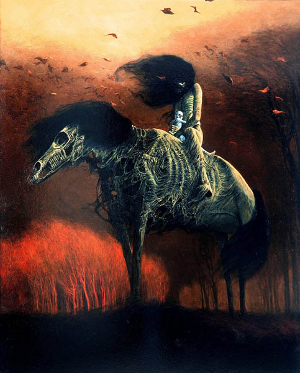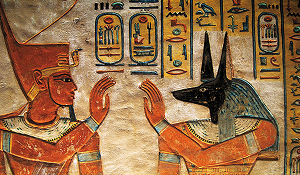 My last.fm groups:
70's Judas Priest
Ashes Against the Grain
Beethoven's Ninth Symphony
Denis "Piggy" D'Amour
Dimension Hatröss
Hemispheres
Ludwig van Beethoven is our top artist
Manilla Road
Master of Puppets is the most overrated metal album ever
Music is a higher revelation than all wisdom and philosophy.
People who get bored of music easily
The Original Black Sabbath
RUSH is our top artist!
Stained Class