Cassadaga, Kentucky, 38, Masculino, Estados Unidos
www.homeatlastanimals.org/Última visita: novembro 2010
3

2

4

7

4

execuções desde 30 Jul 2009
520 Faixas preferidas | 11 Posts | 10 Listas |

258 mensagens

Feeds
| | | | | |
| --- | --- | --- | --- | --- |
| 1 | | | | |
| 2 | | | | |
| 3 | | | | |
| 4 | | | | |
| 5 | | | | |
| 6 | | | | |
| 7 | | | | |
| 8 | | | | |
| 9 | | | | |
| 10 | | | | |
| 11 | | | | |
| 12 | | | | |
| 13 | | | | |
| 14 | | | | |
| 15 | | | | |
| 16 | | | | |
| 17 | | | | |
| 17 | | | | |
| 19 | | | | |
| 20 | | | | |
| 21 | | | | |
| 22 | | | | |
| 23 | | | | |
| 24 | | | | |
| 25 | | | | |
| 26 | | | | |
| 26 | | | | |
| 28 | | | | |
| 28 | | | | |
| 30 | | | | |
| 31 | | | | |
| 32 | | | | |
| 33 | | | | |
| 34 | | | | |
| 35 | | | | |
| 36 | | | | |
| 37 | | | | |
| 38 | | | | |
| 38 | | | | |
| 40 | | | | |
| 41 | | | | |
| 42 | | | | |
| 43 | | | | |
| 44 | | | | |
| 45 | | | | |
| 46 | | | | |
| 47 | | | | |
| 48 | | | | |
| 49 | | | | |
| 50 | | | | |

Feeds
| | | | | | |
| --- | --- | --- | --- | --- | --- |
| 1 | | | | | |
| 2 | | | | | |
| 3 | | | | | |
| 4 | | | | | |
| 5 | | | | | |
| 6 | | | | | |
| 7 | | | | | |
| 8 | | | | | |
| 9 | | | | | |
| 10 | | | | | |
| 11 | | | | | |
| 12 | | | | | |
| 13 | | | | | |
| 14 | | | | | |
| 15 | | | | | |
| 16 | | | | | |
| 17 | | | | | |
| 18 | | | | | |
| 19 | | | | | |
| 19 | | | | | |
| 21 | | | | | |
| 22 | | | | | |
| 23 | | | | | |
| 24 | | | | | |
| 24 | | | | | |
| 24 | | | | | |
| 24 | | | | | |
| 28 | | | | | |
| 28 | | | | | |
| 28 | | | | | |
| 28 | | | | | |
| 28 | | | | | |
| 33 | | | | | |
| 33 | | | | | |
| 33 | | | | | |
| 36 | | | | | |
| 36 | | | | | |
| 38 | | | | | |
| 39 | | | | | |
| 39 | | | | | |
| 41 | | | | | |
| 41 | | | | | |
| 41 | | | | | |
| 44 | | | | | |
| 44 | | | | | |
| 44 | | | | | |
| 44 | | | | | |
| 44 | | | | | |
| 44 | | | | | |
| 44 | | | | | |
Sobre mim
I used to be famous to a select few, but then I stopped wearing corpsepaint.
I have plenty of black to wear. Do you?
"You are the man who ruined the world," Ryan Bingham
Take your top 50 artists. For each of these artists, collect the top 20 similar artists (where the artist itself is the #1 most similar). The resulting number of unique artists is your
super-eclectic score
. You can compute your own score at
http://anthony.liekens.net/pub/scripts/last.fm/supereclectic.php
My super-eclectic score is currently
The most similar artists for my profile are Justin Townes Earle (6), Wilco (6), Guy Clark (5), Uncle Tupelo (5), Whiskeytown (5), Jeff Tweedy (5), Ryan Adams & The Cardinals (5), Son Volt (5), Gillian Welch (5), Ryan Adams (5)
Vic Chesnutt: Rest In Peace!
michaeljomayer's top albums (6 months)
1. Johnny Cash - American VI: Ain't No Grave (369)
2. Johnny Cash - Unearthed I: Who's Gonna Cry (322)
3. My Morning Jacket - Evil Urges (318)
4. Yim Yames - Tribute To (209)
5. Bill Frisell - Disfarmer (199)
6. Bonnie 'Prince' Billy - Ask Forgiveness (184)
7. Johnny Cash - Unearthed V: Best Of Cash (165)
8. Roky Erickson with Okkervil River - True Love Cast Out All Evil (155)
9. Ryan Bingham - Crazy Heart: Original Motion Picture Soundtrack (152)
10. Ryan Bingham - Mescalito (141)
11. Townes Van Zandt - Strange Currencies (135)
12. Monsters of Folk - Monsters of Folk (130)
13. My Morning Jacket - At Dawn (124)
14. Paul K & The Weathermen - Gavage Vol. 1 (123)
15. Johnny Cash - Unearthed IV: My Mother's Hymn Book (121)
16. Sigh - Scenes from Hell (120)
17. Ben Sollee & Daniel Martin Moore - Dear Companion (120)
18. Songs: Ohia - Protection Spells (119)
19. Metallica - Death Magnetic (118)
20. Mary Gauthier - Between Daylight And Dark (112)
21. Roky Erickson with Okkervil River - True Love Cast Out All Evil [Deluxe] (111)
22. The Raconteurs - Consolers of the Lonely (107)
23. Bob Dylan - Modern Times (106)
24. Jimi Hendrix - Valleys of Neptune (105)
25. Mary Gauthier - Genesis (103)
26. Sam Cooke - The Rhythm And The Blues (98)
27. Johnny Cash - American V: A Hundred Highways (98)
28. Yim Yames - A Tribute To (93)
29. Neil Young - After the Gold Rush (87)
30. Type O Negative - Life Is Killing Me (86)
31. Steve Earle - Washington Square Serenade (85)
32. Ray Wylie Hubbard - A. Enlightenment B. Endarkenment (Hint: There is no C) (84)
33. Neurosis - Given to the Rising (82)
34. Jeff Bridges - Crazy Heart: Original Motion Picture Soundtrack (79)
35. Antony and the Johnsons - The Crying Light (78)
36. Grateful Dead - 1981-03-23 - Rainbow Theater (78)
37. Till Fellner - Das Wohltemperierte Klavier, Buch I (78)
38. Gov't Mule - By A Thread (77)
39. Grateful Dead - The Complete Fillmore West 1969 (76)
40. Bob Dylan & The Rolling Thunder Review - Live 1975 - The Rolling Thunder Revue (Bootleg Series Vol. 5) [Disc 1] (71)
41. My Morning Jacket - Z (70)
42. Ben Sollee - Learning To Bend (70)
43. Various Artists - Skullcrushers (69)
44. Rockabye Baby! - Rockabye Baby! Lullaby Renditions of Metallica (69)
45. Miles Davis - Birth of the Cool (68)
46. Grateful Dead - Rocking The Cradle: Egypt 1978 [Live] [Disc 2] (67)
47. Bill Callahan - Sometimes I Wish We Were an Eagle (67)
48. George Harrison - Let It Roll: Songs By George Harrison (66)
49. Johnny Cash - The Essential Johnny Cash 1955-1983 [Disc 2] (65)
50. Bonnie 'Prince' Billy & The Cairo Gang - The Wonder Show of the World (64)
http://covers.nmstudio.pl/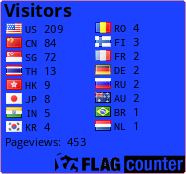 Atividade recente