Ümit, Masculino, TurquiaÚltima visita: ontem de manhã
1

6

0

5

6

3

execuções desde 19 Jul 2006
1.152 Faixas preferidas | 381 Posts | 0 Listas |

373 mensagens
| | | | | | |
| --- | --- | --- | --- | --- | --- |
| | | Anthrax – Caught in a Mosh | | | 3 horas atrás |
| | | Anthrax – Caught in a Mosh | | | 3 horas atrás |
| | | Anthrax – Caught in a Mosh | | | 3 horas atrás |
| | | Anthrax – Caught in a Mosh | | | 3 horas atrás |
| | | Anthrax – Caught in a Mosh | | | 4 horas atrás |
| | | Anthrax – Caught in a Mosh | | | 4 horas atrás |
| | | Anthrax – Caught in a Mosh | | | 4 horas atrás |
| | | Anthrax – Caught in a Mosh | | | Ontem 19:09 |
| | | Lustre – Echoes of Transcendence | | | Ontem 17:40 |
| | | The Corrs – Forgiven Not Forgotten | | | Ontem 17:36 |
Ver mais

Feeds
| | | | | |
| --- | --- | --- | --- | --- |
| 1 | | | | |
| 2 | | | | |
| 3 | | | | |
| 4 | | | | |
| 5 | | | | |
| 6 | | | | |
| 7 | | | | |
| 8 | | | | |
| 9 | | | | |
| 10 | | | | |
| 11 | | | | |
| 12 | | | | |
| 13 | | | | |
| 14 | | | | |
| 15 | | | | |
| 16 | | | | |
| 17 | | | | |
| 18 | | | | |
| 19 | | | | |
| 20 | | | | |
| 21 | | | | |
| 22 | | | | |
| 23 | | | | |
| 24 | | | | |
| 25 | | | | |
| 26 | | | | |
| 27 | | | | |
| 28 | | | | |
| 29 | | | | |
| 30 | | | | |
| 31 | | | | |
| 32 | | | | |
| 33 | | | | |
| 34 | | | | |
| 35 | | | | |
| 35 | | | | |
| 37 | | | | |
| 38 | | | | |
| 39 | | | | |
| 40 | | | | |
| 41 | | | | |
| 42 | | | | |
| 43 | | | | |
| 44 | | | | |
| 45 | | | | |
| 45 | | | | |
| 45 | | | | |
| 48 | | | | |
| 49 | | | | |
| 50 | | | | |

Feeds
| | | | | | |
| --- | --- | --- | --- | --- | --- |
| 1 | | | | | |
| 2 | | | | | |
| 3 | | | | | |
| 4 | | | | | |
| 5 | | | | | |
| 6 | | | | | |
| 7 | | | | | |
| 8 | | | | | |
| 9 | | | | | |
| 10 | | | | | |
| 11 | | | | | |
| 12 | | | | | |
| 13 | | | | | |
| 13 | | | | | |
| 15 | | | | | |
| 15 | | | | | |
| 17 | | | | | |
| 17 | | | | | |
| 19 | | | | | |
| 19 | | | | | |
| 21 | | | | | |
| 22 | | | | | |
| 22 | | | | | |
| 24 | | | | | |
| 25 | | | | | |
| 26 | | | | | |
| 26 | | | | | |
| 28 | | | | | |
| 29 | | | | | |
| 29 | | | | | |
| 31 | | | | | |
| 31 | | | | | |
| 33 | | | | | |
| 34 | | | | | |
| 34 | | | | | |
| 34 | | | | | |
| 37 | | | | | |
| 38 | | | | | |
| 39 | | | | | |
| 39 | | | | | |
| 41 | | | | | |
| 41 | | | | | |
| 41 | | | | | |
| 44 | | | | | |
| 45 | | | | | |
| 46 | | | | | |
| 47 | | | | | |
| 47 | | | | | |
| 47 | | | | | |
| 50 | | | | | |
Sobre mim
And I remember in a basement sharing sweat
With all these stranger boys and girls,
"We'll change the world!" We sang,
"We'll change the world!" But,
Nothing seems to change and
They say none of them will listen,
But I still see much more power in that basement
than in heartless politicians.
And if we get beaten by this winter,
If we get strangled by regret, just
Let our love of life and tension
Gasp in sweet and stuttered breaths, and
Have them lay us in a basement,
Smash some bottles on the ground, and
Say we couldn't tell the difference
between the feeling and the sound.
Remember not our faulty pieces,
Remember not our rusted parts,
It's not the petty imperfections that define us but
The way we hold our hearts,
And the way we hold our heads,
I hope they write your names beside mine
on my gravestone when I'm dead.
And when we're dead let our voices carry on
To find a better song.
To find a better song and sing along
My Top 50 (the albums that I'm in love with)
The Cure – Pornography
Tori Amos – Under the Pink
Nine Inch Nails – The Fragile
Tori Amos – Little Earthquakes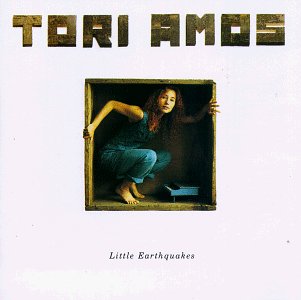 Megadeth – Rust in Peace
Funeral – Tragedies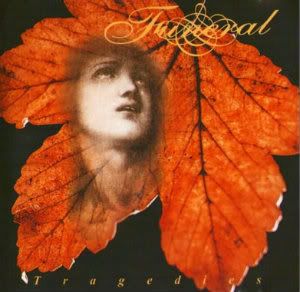 The Cure – Faith
Katatonia – Brave Murder Day
Nine Inch Nails – The Downward Spiral
Ministry – Psalm 69
Nine Inch Nails – Pretty Hate Machine
Tori Amos – Boys For Pele
Charlotte Martin – Stromata
Bethlehem – Dictius Te Necare
Megadeth - Peace Sells
Third and the Mortal - Tears Laid in Earth
Kate Tucker and Sons of Sweden - S/T
Emilie Autumn – Opheliac
Treponem Pal - Excess & Overdrive
Annihilator – Never Neverland
La Dispute - Somewhere at the Bottom of...
Mayhem – Grand Declaration of War
Neurosis - Through Silver in Blood
King Diamond – Them
Slayer - Seasons in the Abyss
Sepultura – Chaos AD
Death - Sound of Persevereance
Immortal - Sons of Northern Darkness
Man Must Die – No Tolerance for Imperfection
Tori Amos - Scarlet's Walk
Rotting Christ - Triarchy of the Lost Lovers
Black Sabbath – Sabotage
The Dillinger Escape Plan - Miss Machine
Megadeth - So Far So Good So What?
Lene Marlin –Playing My Game
The Saddest Landscape - The Sound of the Spectacle
Battle of Mice - A Day of Nights
Watain - Sworn to the Dark
Officium Triste - Ne Vivam
Tori Amos - The Beekeeper
Morbid Angel - Domination
Marilyn Manson - Antichrist Superstar
Asphyx - The Rack
Skumring - De Glemte Tider
Overkill - Horrorscope
The Gathering - Nighttime Birds
My Dying Bride - Turn Loose the Swans
Obituary - Cause of Death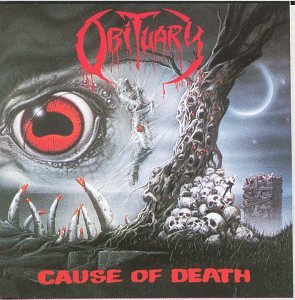 Madder Mortem - All Flesh is Grass
Obscenity - The 3rd Chapter