Suicide Cat, Masculino, Japão
www.youtube.com/watch?v=y2…Última visita: 52 minutos atrás
7

5

3

6

4

5

execuções desde 17 Ago 2006 (Reiniciado em 10 Abr 2012)

Fazendo o scrobble agora -
Songbird
Headhunter – Trapped In Reality

Ouvindo agora

Headhunter – Cursed

1 minuto atrás

Epiphany From The Abyss – The Relic

6 minutos atrás

Headhunter – Caught In A Spider's Webb

5 minutos atrás

Epiphany From The Abyss – The Struggle

11 minutos atrás

PTSD – ...if

13 minutos atrás

PTSD – Staring The Stormwall

24 minutos atrás

PTSD – A Reason To Die

29 minutos atrás

Paganizer – Hunt Eat Repeat

32 minutos atrás

Malepeste – Hymn For The End

12 minutos atrás

Malepeste – Waiting for

18 minutos atrás

Headhunter – Force Of Habit

8 minutos atrás

Epiphany From The Abyss – 8. Living for Nothing

15 minutos atrás

Headhunter – Kick Over Your Traces

12 minutos atrás

PTSD – A Sense Of Decay

18 minutos atrás

Epiphany From The Abyss – Of Prophecies (A Never Ending Misery)

19 minutos atrás

Malepeste – Apparition

23 minutos atrás

Malepeste – Dereliction (Black part)

29 minutos atrás

Headhunter – Plead Guilty

19 minutos atrás

Epiphany From The Abyss – Generation of the Hopeless

24 minutos atrás
Ver mais

Feeds
| | | | | | |
| --- | --- | --- | --- | --- | --- |
| 1 | | | | | |
| 2 | | | | | |
| 3 | | | | | |
| 4 | | | | | |
| 5 | | | | | |
| 6 | | | | | |
| 7 | | | | | |
| 8 | | | | | |
| 9 | | | | | |
| 10 | | | | | |
| 11 | | | | | |
| 12 | | | | | |
| 13 | | | | | |
| 14 | | | | | |
| 15 | | | | | |
| 16 | | | | | |
| 17 | | | | | |
| 18 | | | | | |
| 19 | | | | | |
| 20 | | | | | |
| 21 | | | | | |
| 22 | | | | | |
| 23 | | | | | |
| 24 | | | | | |
| 25 | | | | | |
| 26 | | | | | |
| 27 | | | | | |
| 28 | | | | | |
| 29 | | | | | |
| 30 | | | | | |
| 31 | | | | | |
| 32 | | | | | |
| 33 | | | | | |
| 34 | | | | | |
| 35 | | | | | |
| 36 | | | | | |
| 37 | | | | | |
| 38 | | | | | |
| 39 | | | | | |
| 40 | | | | | |
| 41 | | | | | |
| 42 | | | | | |
| 43 | | | | | |
| 44 | | | | | |
| 45 | | | | | |
| 46 | | | | | |
| 47 | | | | | |
| 48 | | | | | |
| 49 | | | | | |
| 50 | | | | | |

Feeds
| | | | | | |
| --- | --- | --- | --- | --- | --- |
| 1 | | | | | |
| 2 | | | | | |
| 3 | | | | | |
| 4 | | | | | |
| 5 | | | | | |
| 6 | | | | | |
| 7 | | | | | |
| 7 | | | | | |
| 7 | | | | | |
| 10 | | | | | |
| 10 | | | | | |
| 10 | | | | | |
| 13 | | | | | |
| 13 | | | | | |
| 13 | | | | | |
| 13 | | | | | |
| 17 | | | | | |
| 17 | | | | | |
| 19 | | | | | |
| 19 | | | | | |
| 21 | | | | | |
| 22 | | | | | |
| 22 | | | | | |
| 22 | | | | | |
| 25 | | | | | |
| 25 | | | | | |
| 25 | | | | | |
| 25 | | | | | |
| 25 | | | | | |
| 30 | | | | | |
| 30 | | | | | |
| 30 | | | | | |
| 33 | | | | | |
| 33 | | | | | |
| 33 | | | | | |
| 36 | | | | | |
| 36 | | | | | |
| 38 | | | | | |
| 38 | | | | | |
| 38 | | | | | |
| 38 | | | | | |
| 42 | | | | | |
| 42 | | | | | |
| 42 | | | | | |
| 42 | | | | | |
| 42 | | | | | |
| 47 | | | | | |
| 47 | | | | | |
| 47 | | | | | |
| 47 | | | | | |
Sobre mim
I love music(Metal) and movie(anime) and sports(Football).
https://twitter.com/strange_walker
http://www.facebook.com/strange.walker
http://www.youtube.com/user/strwalker
Thank you for getting interested in me.
I would like to make friends with people all over the world !!
So please add me to your friends list !!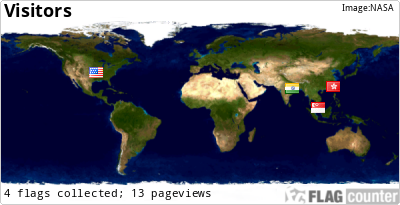 Click for weather forecast
My eclectic score is currently
Your
super-eclectic score
is 659/1000!
Generated on March 6 2012
strange_walker's top albums (overall)
1. 兀突骨 - 魍魎 (766)
2. Alcest - Les voyages de l'Âme (568)
3. Superjoint Ritual - Use Once And Destroy (543)
4. Five Finger Death Punch - The Way Of The Fist (Iron Fist Edition) (516)
5. Blotted Science - The Machinations Of Dementia (512)
6. Non Human Level - Non Human Level (511)
7. The Agonist - Lullabies For The Dormant Mind (480)
8. The Agonist - Once Only Imagined (470)
9. Threat Signal - Threat Signal (467)
10. The Devil Wears Prada - Dear Love: A Beautiful Discord (454)
11. Son of Aurelius - The Farthest Reaches (448)
12. Ihsahn - The Adversary (423)
13. Ihsahn - AngL (414)
14. Carnal Forge - Firedemon (409)
15. Mass Hypnosis - Disin4mation (409)
16. Ihsahn - After (408)
17. Cavalera Conspiracy - Inflikted (406)
18. Cavalera Conspiracy - Blunt Force Trauma (406)
19. Superjoint Ritual - A Lethal Dose of American Hatred (401)
20. Diskreet - Engage The Mechanicality (390)
21. DevilDriver - Beast (388)
22. Dethklok - The Dethalbum II (387)
23. Krow - Traces of the Trade (382)
24. Amesoeurs - Amesoeurs (380)
25. Rage Against the Machine - The Collection (375)
26. Warbringer - War Without End (370)
27. Centaurus-A - Side Effects Expected (368)
28. Fellsilent - The Hidden Words (366)
29. Five Finger Death Punch - American Capitalist (359)
30. Dethklok - The Dethalbum (353)